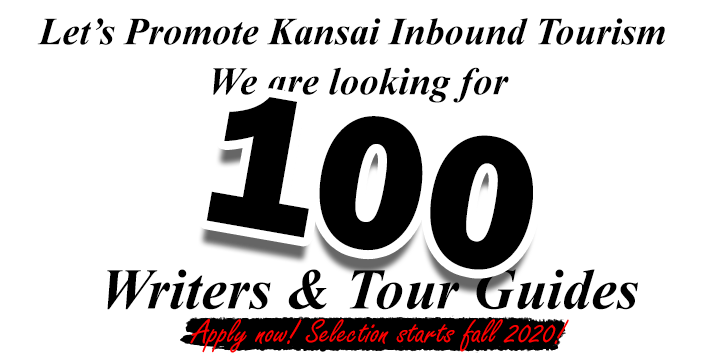 The Wonder Group is aiming to take the Kansai inbound scene to the next level with Osaka-style hospitality! Starting September 2020, we will be looking for 100 writers and guides of all nationalities who are based in the Osaka/Kansai area to contribute to "Osaka Wonder Guide" with fun and interesting content.
Introducing gourmet spots, experiences and activities mostly only known by locals while sharing Osaka's history, culture, sports, entertainment and more with the unique and warm charm of Kansai. This is truly something that cannot be provided by any guidebook. If you love local Osaka, are curious by nature and willing to take on challenges, let us know you are interested!
Click here for how to apply as a writer.
WRITER
Click here for how to apply as a tour guide.
TOUR GUIDE

This is a unique opportunity to use your language skills and bring Osaka to fans all over the world!
As a talent, model, entertainer or other, use the platform to link up with your SNS profiles or combine your articles with other media!
Student, part time or full time worker, age, gender, experience does not matter. If you love Osaka and if you are motivated, we welcome you to apply!



Tokyo office
Heiwa Bldg. 4F
1-24-16 Nishishinbashi, Minato City
Tokyo 105-0003